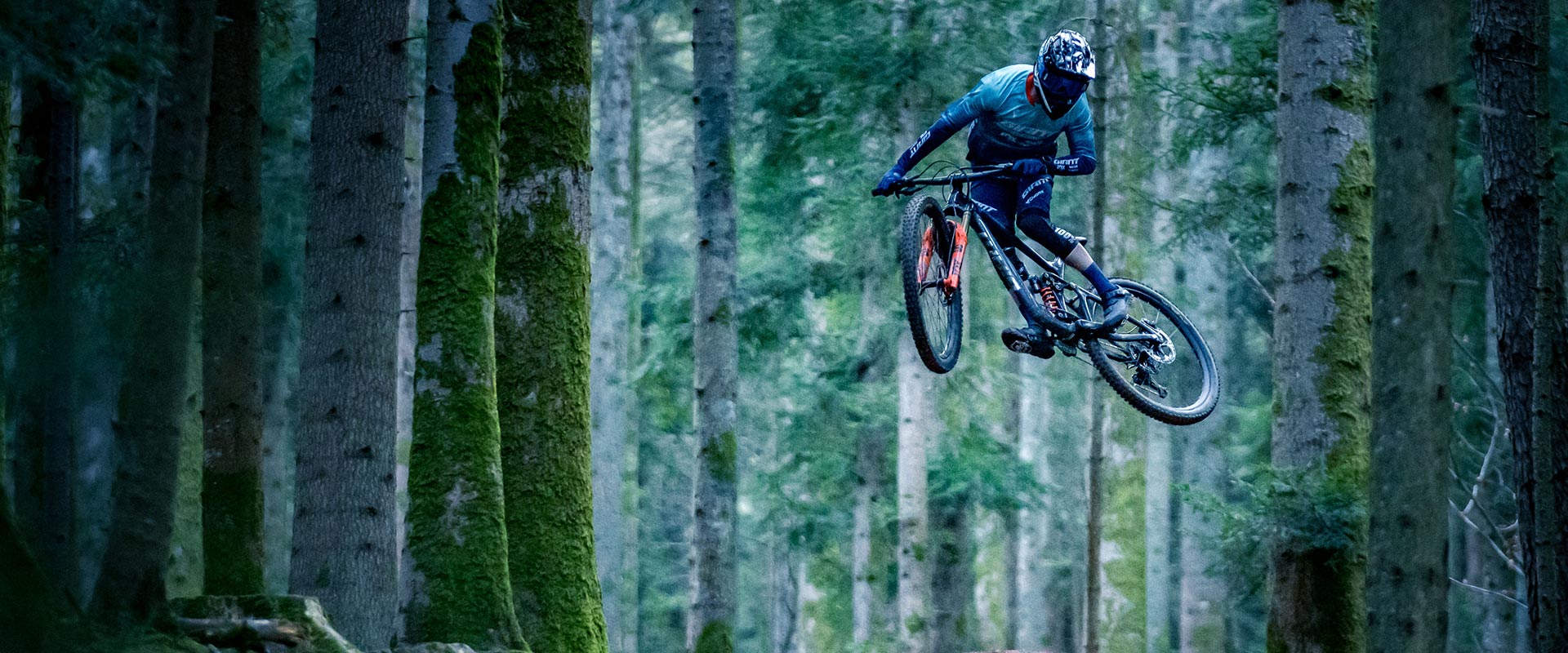 Modèle enduro emblématique de la marque Giant, le Reign Advanced Pro 29 est conçu pour rouler vite sur des terrains engagés. C'est l'arme de choix de nos pilotes du Giant Factory OffRoad Team sur les compétitions d'enduro internationales.
Points importants
The geometry of the Advanced composite frame and swingarm was developed specifically around 29-inch wheels. That means shorter chainstays, a longer toptube, and just the right angles with the headtube (64.56 degrees) and seattube (76.36 degrees). We gave it an updated Maestro rear suspension system with 146mm of travel. The trunnion mount shock and Advanced Forged Composite rocker arm deliver an active, super plush feel on the trail.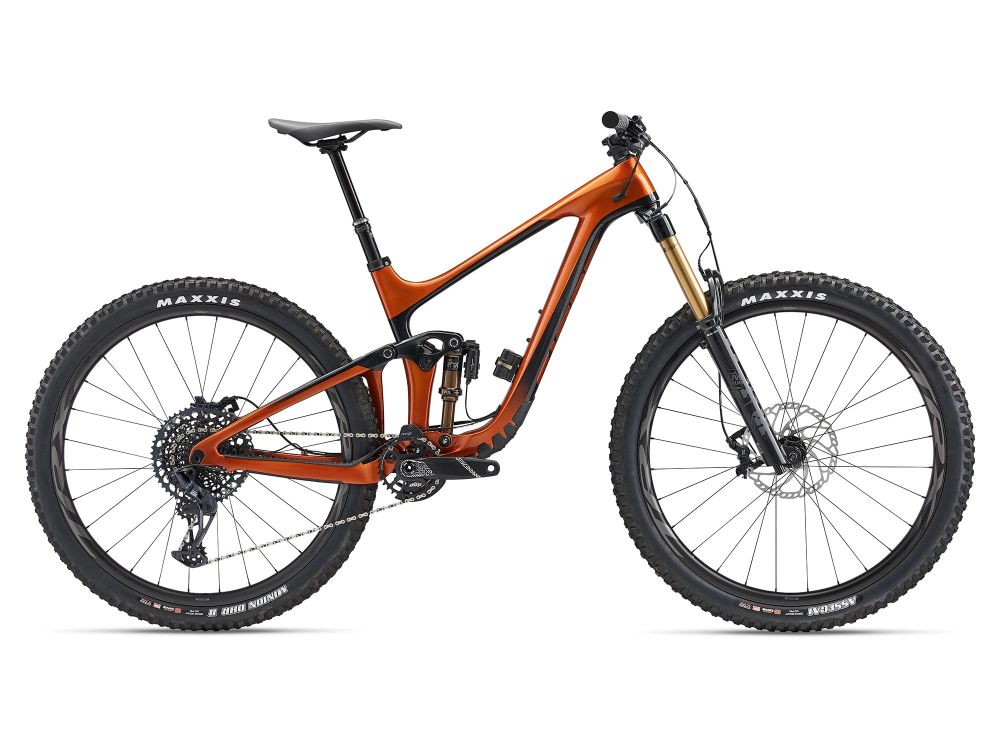 Galerie Photos
Selecting any of the image buttons will open a larger image gallery with image descriptions
Technologies

Advanced Composite
Le matériau en fibres de carbone haute performance de Giant nous permet de fabriquer ce kit cadre au sein de notre propre usine de composite. Grâce à des techniques de fabrication et matériaux de pointe, les cadres en composite Advanced de Liv bénéficient d'un maximum de rigidité et de confort tout en étant particulièrement légers.

Advanced Forged Composite
Processus de moulage de pointe sous haute pression permettant de produire des composants en fibres de carbone de forme complexe plus légers, rigides et résistants que des composants similaires en aluminium.

Suspension Maestro
Quatre points de pivot stratégiquement positionnés et deux biellettes travaillent ensemble pour créer un point de pivot flottant, pour un système de suspension actif, efficace et indépendant.

MegaDrive
Le tube diagonal et le tube supérieur surdimensionnés travaillent à l'unisson pour fournir une précision maximale. Le tube diagonal est conçu de manière à offrir une rigidité sans précédent au niveau de la direction et du pédalage.

OverDrive
Conçue pour améliorer la précision de la direction de la partie avant, cette technologie de pivot de fourche utilise des roulements surdimensionnés dans le jeu de direction (pour la route, inférieur 1 1/4", supérieur 1 1/8", et pour le tout-terrain, inférieur 1 1/2", supérieur 1 1/8") ainsi qu'un pivot de fourche conique, qui fonctionnent en association pour apporter une rigidité optimale de la direction.

PowerCore
La partie surdimensionnée à l'extrême du boîtier de pédalier et des bases arrière comprend un boîtier de pédalier de 86 millimètres de large (92 millimètres pour les vélos tout-terrain) parfaitement intégré. Les bases arrières asymétriques permettent une rigidité supplémentaire et une meilleure stabilité.

Tubeless System
Moins de crevaisons, plus d'adhérence. Une résistance au roulement moindre, pour un pilotage plus précis, plus rapide. Le système tubeless de Giant rend tous ces avantages plus accessibles que jamais.